As the coronavirus has upended life across the globe, and as President Trump lashed out at election officials in key swing states this week, our new research shows that Americans of all political affiliations are concerned about in-person voting this November.   NPSG asked 1,003 Americans in a nationally representative poll about how they felt COVID-19 may impact their voting habits later this year.   
Responses show that nearly all demographics would prefer to vote by mail in November than in person, with a near 2:1 ratio of those preferring to vote by mail to in-person overall.  Even those ages 18-24, who prefer to vote in person, overwhelmingly say COVID-19 will keep them from voting at their normal polling place.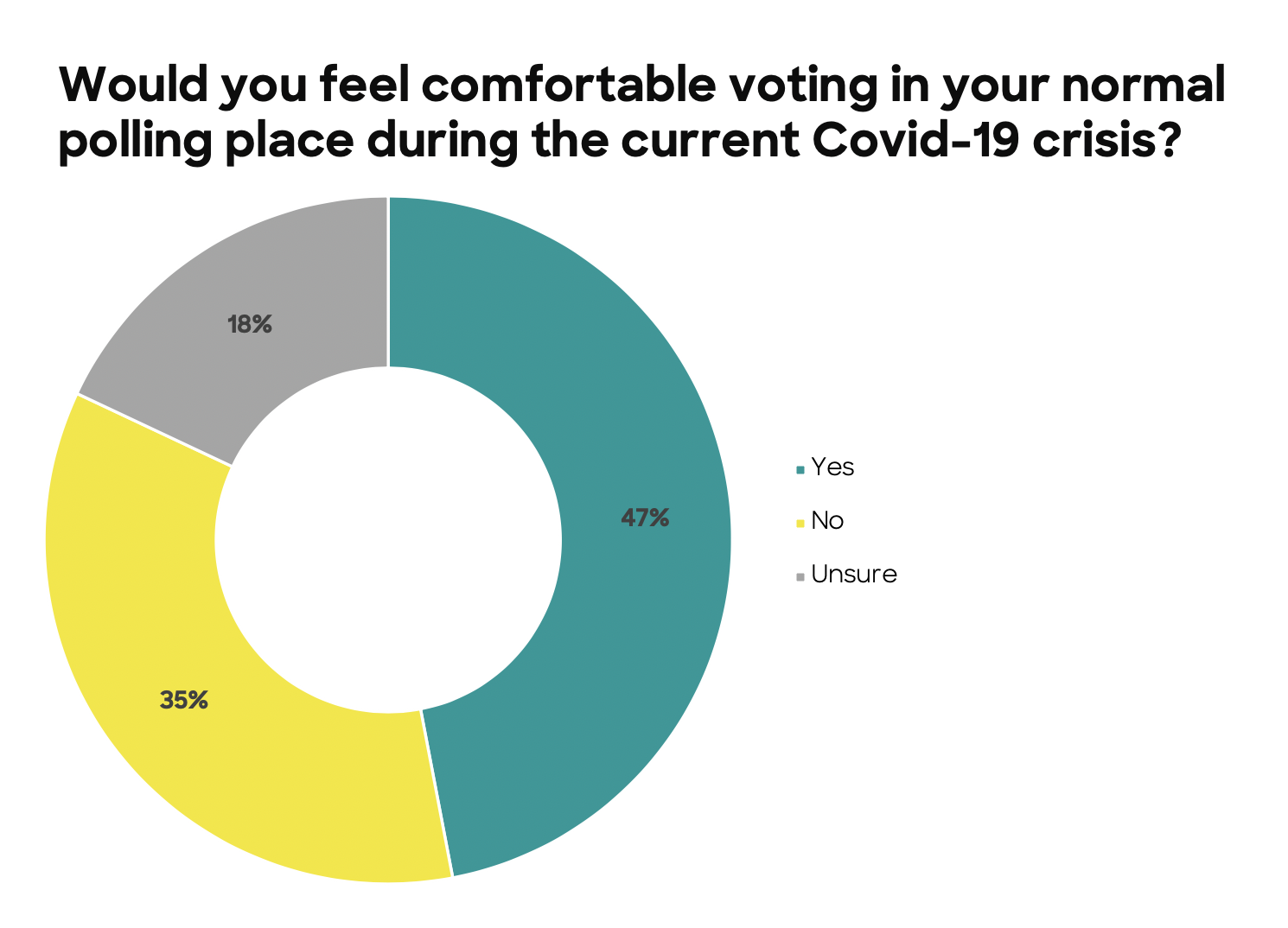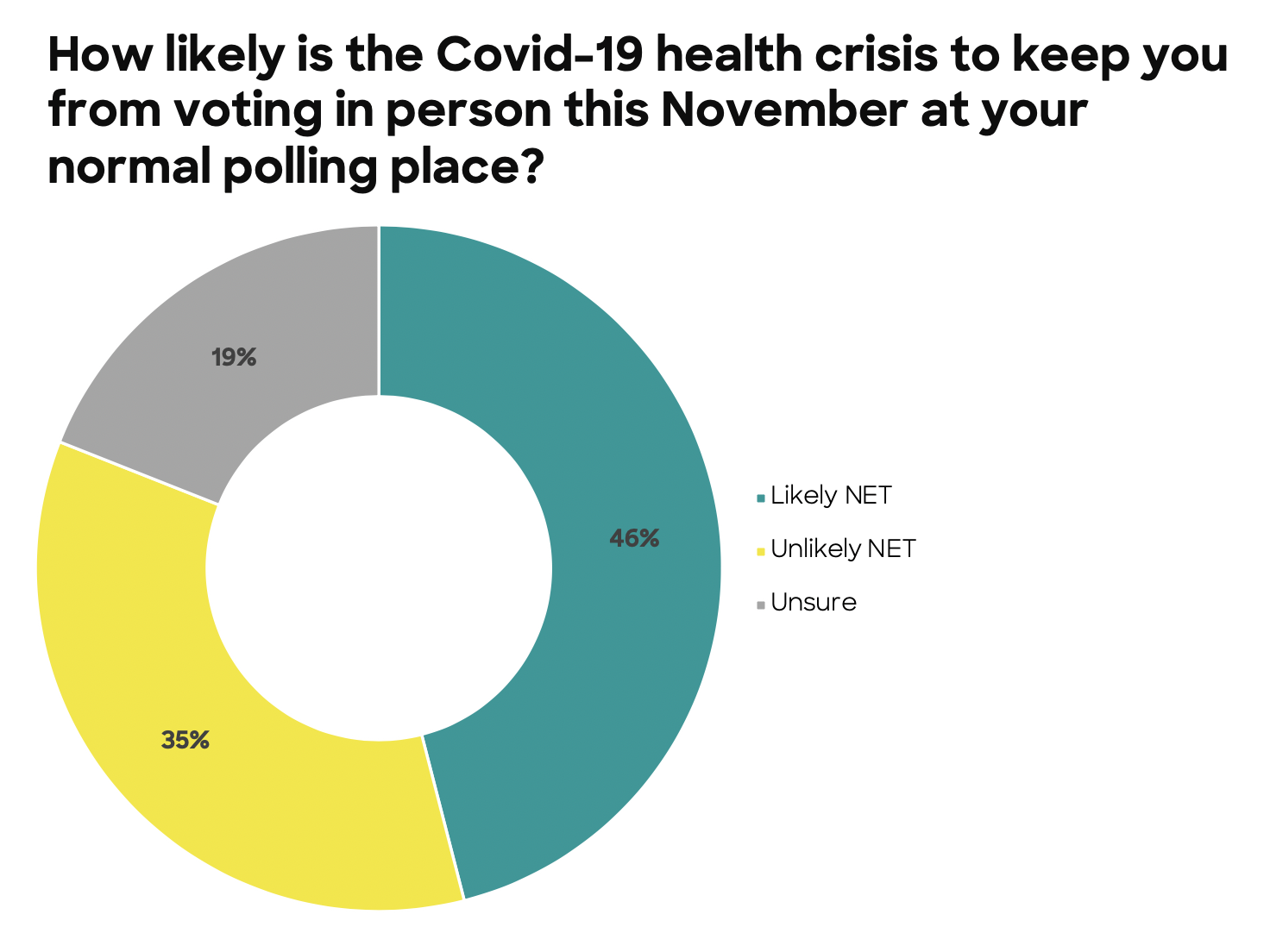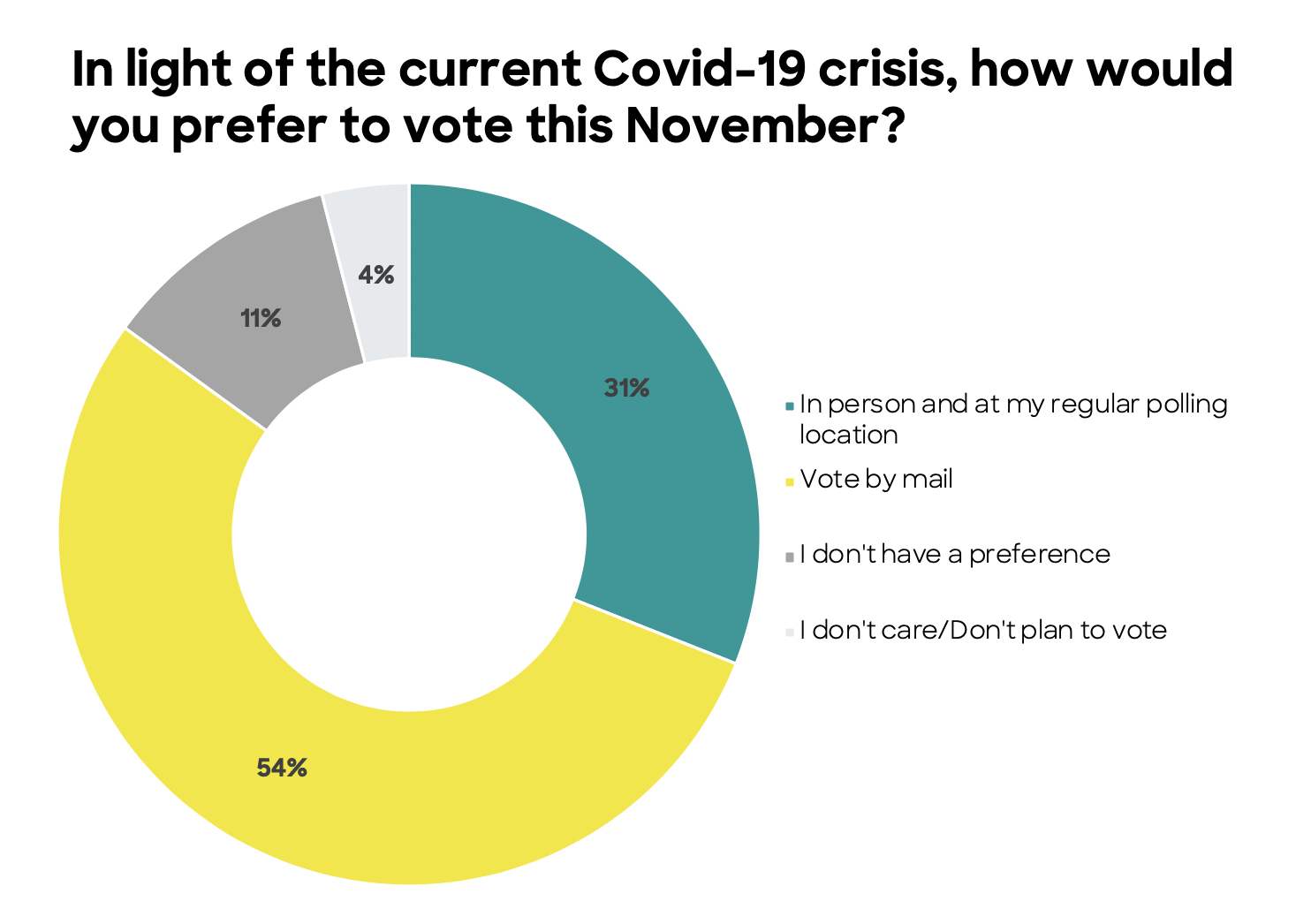 Other key findings included:   
Women and young people (18-24) are the most uncomfortable voting in person in November  
Nearly 2/3 of urban voters and a majority of voters under 44 years old agreed that COVID-19 would likely change their voting plans in November  
An overwhelming majority of respondents have some level of trust in vote-by-mail systems 

66% of Democrats have a moderate or higher level of trust  
56% of Republicans have a moderate or higher level of trust  
55% of Independents have a moderate or higher level of trust 

Republicans make up the largest portion of respondents who think there would be more fraud in vote by mail systems 
More detail can be found in the full report.